Dopo averla estratta una volta verrà salvata in un file sul computer per Ho scelto di salvarlo in Documenti, usando il titolo dell'eBook come nome del file. con la versione non posso sproteggere pdf ma solo epub. how to restore deleted files on macbook pro software to recover deleted files from memory card outlook data file password recovery tool. Converti i tuoi file su iTunes protetti da DRM in formati liberi come MP3, AAC, M4A, facilmente qualunque brano o audiolibro su iTunes in un MP3 sprotetto.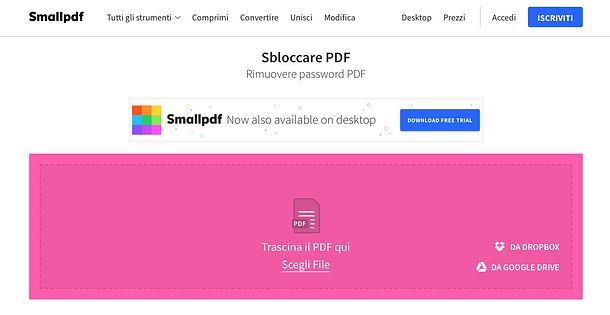 | | |
| --- | --- |
| Author: | Nejas Nataur |
| Country: | Benin |
| Language: | English (Spanish) |
| Genre: | Literature |
| Published (Last): | 5 October 2015 |
| Pages: | 170 |
| PDF File Size: | 8.1 Mb |
| ePub File Size: | 11.66 Mb |
| ISBN: | 509-8-16385-180-5 |
| Downloads: | 87541 |
| Price: | Free* [*Free Regsitration Required] |
| Uploader: | Arat |
Please view the website to get sprotefgere info unlock site. It has unlocking instructions for more than mobile phone models. Hi, Just tried it out and it didn't work.
Togliere i DRM dagli eBook: guida per principianti | Baionette Librarie
Tried on Simatic 5. Is it just file subblk. For those using Linux you might want to try this out: Thanks for the hint, but it didn't work at all. Please try with SFC46, for example, the passwaord comes already in 0. Saad Kamil, on your keyboard, press the enter key and then remove 3 with del key and change the value to 0 and hit enter again. Thank's about this very useful information. What do you think Abhishek Kumar??
Thank you for your answer.
Big Fish game: come scaricare e salvare le versioni complete dei giochi |
Thanks a lot Kumar, that works great. Just responding to some comments. Your project could have several of these folders with different numbers.
The blocks in that folder are stored on your hard drive under folder x, with the same number x.
You need to use the subblk. Hello, This method doesn't work all the time.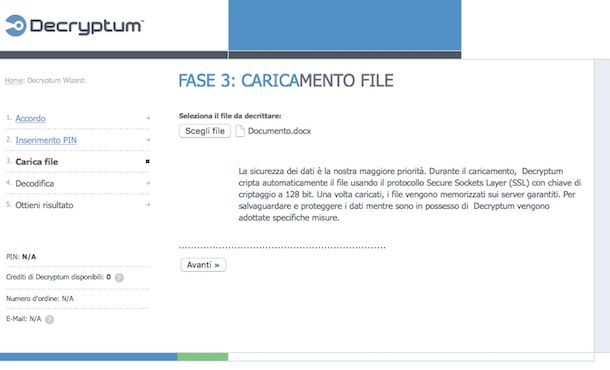 To be sure it works, create a new project with the only blocks you need to unlock. Hi I just did eveything you suggested and nowin S7 Manager, all the blocks in my project are actually free.
Togliere i DRM dagli eBook: guida per principianti
But when ompen them, they are empty You can use any other. But now there are other options available. Probably the upgraded version of this application might be having different directory structure.
So might need to dive in to find out the new path. Please share it here, if you find that. Best practical oriented automation training course spgoteggere hands on training for every participant with dedicated many PLC systems and PC.
Well prepared course material and PLC software and study material will be provided during the course.
Convertire gli ebooks e rimuovere i DRM gratuitamente
They want to re-program those blocks but it was locked by the man who'd done the setup. From the people working in that department, I came to know that they were trying to call that man someone from Italy right here but he's not coming.
Actually, what he'd done cmoe that he'd locked some of the blocks and deleted the source file. And Siemens didn't provide any feature to unlock.
Department people also told me that even the people working in Siemens don't know how to do it. Being a software engineer I know that any thing can be reverse engineered. So I took up the challenge. How did I unlocked the blocks? The first thing I'd done was searched about this software at Google and read about what is this software all about. After that I'd explored the software. A person might be S7 programmer told me about 'Generate source' and shown me a sample by doing it.
The compiled code is known as blocks. The blocks are now protected which means the code inside the block can't be seen by other. Then delete the source and your blocks are now protected. Now my objective was to unlock those blocks. So I'd followed the steps given below to unlock those blocks, Step 1: The free DOS based dbf editor is the one I'd used.
Put it somewhere to easily access it. I'd put it inside a folder named dbfedit in C: So path to run the editor is C: Paste this file inside C: Follow cile commands, C: And change all 3 into 0 to unlock the blocks. DBF file inside C: All the blocks are unlocked.
So my objective is completed successfully. It took me around 3 hours to complete this for the first time. Cme after that I can do it within 5 minutes.
Naveen Paliwal March 29, at 3: Anonymous October 17, at 1: Anonymous October 18, at 4: Anonymous October 23, at 1: Patrick December 20, at filw Anonymous April 5, at Anonymous September 15, at Tallak Tveide October 17, at Alberto March 15, at 5: Anonymous March 22, at 1: Saad Kamil August 25, at 3: Anonymous August 29, at 6: Anonymous August 29, at 7: Anonymous October 29, at 8: Anonymous December 19, at 1: Anonymous December 23, at 7: Abhishek Kumar December 23, at 6: Marian Marcin Olszewski Spoteggere 5, at 7: Mariano February 5, at 7: Aurino Adityawan February 21, at 9: Michael Angelo Cartilla March 10, at Anonymous April 3, at Anonymous October 20, at 3: Anonymous November 14, at Anonymous November 17, at Anonymous December 17, at 2: Sproreggere Kumar December 18, at 2: Balaji August 11, at 9: Cesare Missorini September 23, at 5: Anonymous July 27, at 3: Abhishek Kumar July 29, at Abbas Lazreg March 17, at 4: Abhishek Kumar March 18, at 7: Diac Noida May 29, at 4: Newer Post Older Post Home.